Curved Armco Barrier and how to measure
We do sometimes have some curved barrier in stock, but with the wide variety of combinations of radius and concave or convex it is not possible to carry stock of all of them. Lead times are up to three weeks in the worst case scenario ( though normally about 10 days) so it is best to order them as early as possible.
Radii over 50m
Curved Armco Barrier sections over 50m radius do not need any special order Beams, as they can be achieved using standard 3.2m effective length beams. The closer that you get to 50m radius, then the beams require some manual force to close the gap between the beam and the post set to the radius.
Radii 50m – 30m
Curved Armco Barrier sections less than 50m radius and greater than 30m can be addressed by use of either standard 1.6m effective length half beams or by use of special order curved beams, rolled to suit your radius.
Radii 29m – 6m
Curved Armco Barrier sections less than 29m radius will require the use of special order curved beams, rolled to suit your radius. Lead time on these beams is normally around 2 weeks.
Radii less than 6m
It is possible for us to supply beams rolled to less than 6m radius, by special order, but lead times may be longer and there will be evidence of "edge rippling". An alternative solution is the use of a fabricated mitred radius. This can be delivered quicker and is a cheaper solution than the rolled beams for tight radii.
Is My Barrier Concave or Convex?


Example: D = 1m      C = 4m
(4 x 4) + (1 x 1) =  17                                        2 x 1 = 2                        17 / 2 = 8.5
Radius is 8.5m
Don't forget that radii on site may not be constant and you could need to take more than one measurement.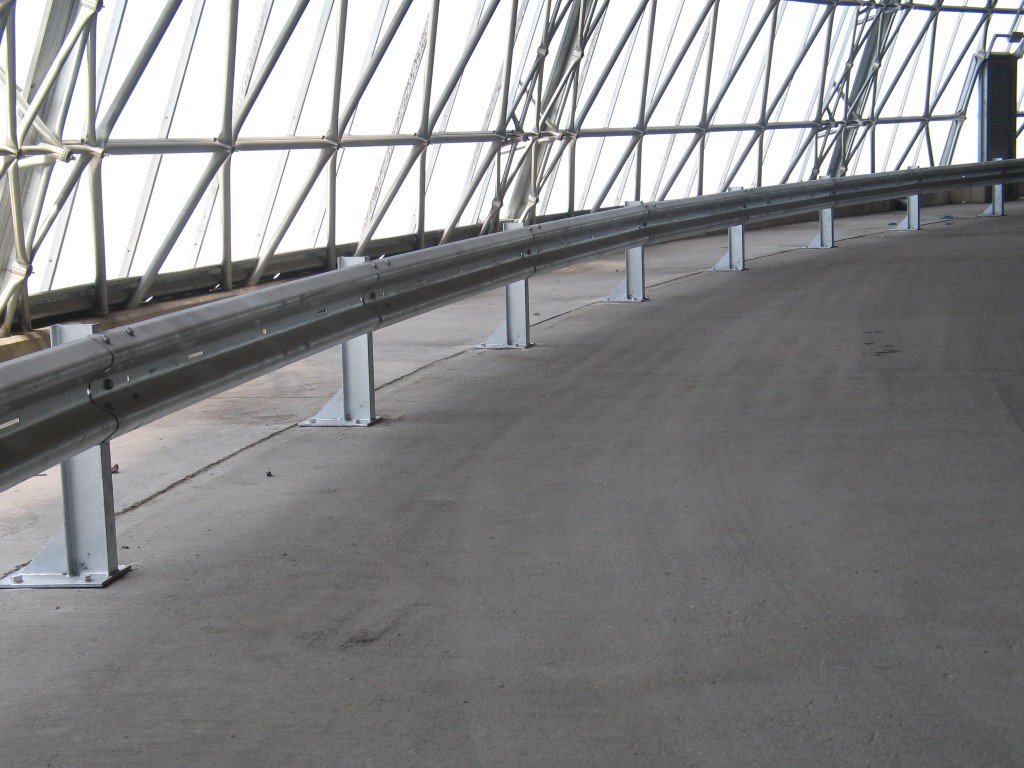 A radius of 55m achieved with standard Armco Beams
Request a call back
Just fill in your details and one of our friendly helpful team members will get back in touch.
[contact-form-7 404 "Not Found"]