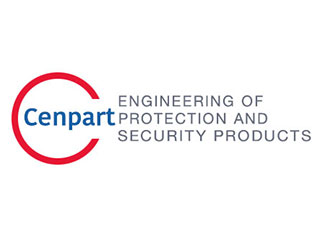 Open Box Beam (or OBB as it is often called) is a heavier duty barrier system that was originally designed for Highways use on the approach to bridges and other structures. It is made from thicker 5mm steel than Armco Barrier giving it a more rigid construction.Posts are generally set at 2.4m, 1.6m or 1.2m centres depending on how rigid the finished barrier is required to be. As is shown in more detail below the open backed design of open box beam and the way that the beam is fixed to the post using a clamp plate gives great flexibility in the positioning of the posts.
Beams – horizontal elements
Open Box Beams are heavy duty, open backed, trapezoidal shaped beams in standard lengths of 4.8m and 2.4m, though cut to size beams can be provided to suit your dimensions. They do not overlap at the joints as Armco does, but instead the beams are joined together by means of two internal fish plates and 12no M12 bolts. This has the effect of adding strength to the joints which could otherwise be a weak point.
For longer installations, expansion joints are available to compensate for the effects of heat and cold causing alternate stretching and shrinking.
Clamping to Posts
The horizontal beams are attached to the posts by means of special clamp plates ans a single bolt. The clamp pulls on the return lips one top and bottom of the rear of the beam. Fixing this way allows for great flexibility when setting the posts.
Curved Open Box Beam
We can also roll open box beams to a radius to suit curved installations.
Request a call back
Just fill in your details and one of our friendly helpful team members will get back in touch.